Plettenberg Bay
Home / Plettenberg Bay
Plettenberg Bay -
Jewel Of The Garden Route

Plettenberg Bay is one of the beautiful stops on the famous Garden Route in South Africa. It is renowned for its endless, white beaches, beautiful lagoon and river mouth, whale watching, nature reserve, pansy shells and night life. This is what makes it a popular holiday resort for locals and foreigners alike.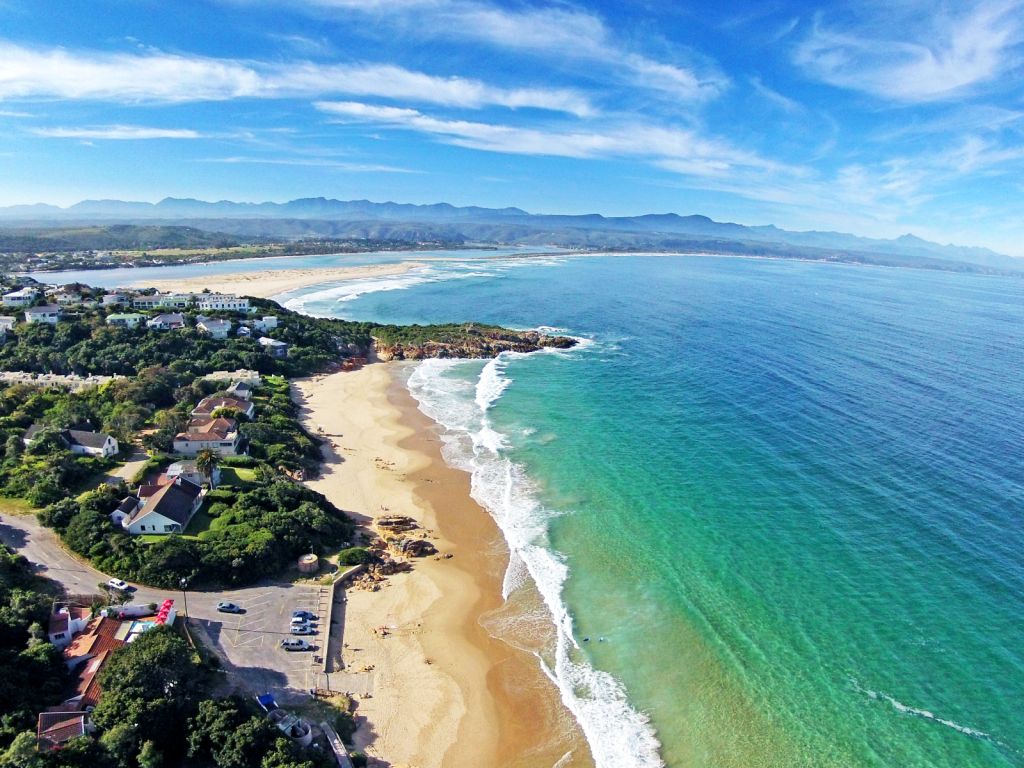 Plettenberg Bay
According to many South Africans, Plettenberg Bay is the jewel of The Garden Route.
Originally christened "Bahia Formosa" (beautiful bay) by early Portuguese explorers, it has developed over time into a beautiful, modern town that combines buzzing activity with a peaceful environment, lazy beach days with new malls for shopping, sleeping under a palm tree with action activities like diving, hiking and bungee jumping (if you absolutely must!).
Plettenberg Bay (known locally as 'Plett') is characterised by sweeping, unspoilt golden beaches, a dramatic rocky peninsula called Robberg Peninsula which is famous for its Cape Fur Seal population lagoons and estuaries, towering indigenous forests and unpolluted rivers and sea.
With its exceptional climate, and beautiful view sites over the Indian Ocean, Plettenberg Bay is perfect for exploring, watching or just lazing.
There are also a few clubs and pubs for evening entertainment, but in summer parties often take place on or near the beach. Life in South Africa tends to be very outdoors orientated and fairly laid-back.
There are shopping malls (even a Woolworths - the South African equivalent to Marks & Spencer), Internet Cafes, restaurants and bars and clubs. You will have everything you need there.

Lazing on the Beach
Plettenberg Bay is perfect for lazy days on the beach. The scenery is stunning, the weather is hot, the sea is warm enough to swim in and the waves perfect for body boarding. There can be some dangerous rip tides, but there are lifeguards on the beach.
A lovely way to spend the day is to lie on the beach or find a spot higher up the dunes where you can watch the dolphins when they come close to the shore to jump the breakers - an incredible sight.

Climate
In Plettenberg Bay, the temperature is influenced by the warm Agulhas current meeting the temperate Benguela current. The result? A mild climate of 300 days of sunshine and mild water temperatures between 14 and 23 degrees Celsius.